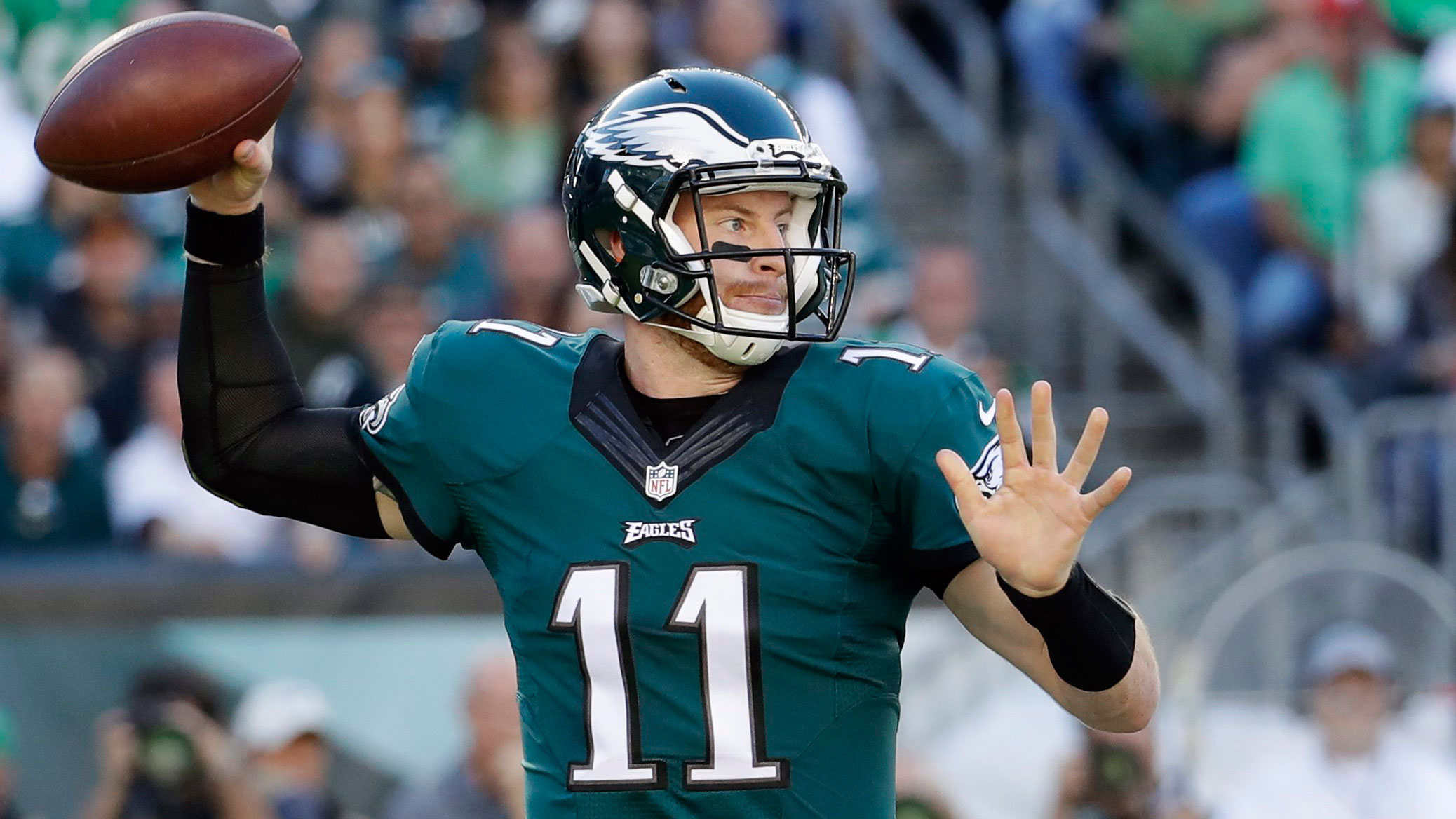 There are numerous rivalries across the NFL. Some are based on geography and history, while others are born out of divisional and conference play. You know which ones they are and we all have our favourites.
With certain NFL rivalries, they are more intense when teams are at their apex. Many will claim that the "the league is better" when Team A and Team B are both good, and there's no question that's true. Dolphins-Bills, Saints-Falcons and Packers-Bears are all rivalries based on history or geography that work tremendously well when both teams are fighting for something important.
But there's really only one rivalry that checks off the boxes for geography, history (as in goes back decades), and would be an utterly-fascinating Super Bowl match-up. It divides loyalties down an entire state, and not just a city. And unlike the Cincinnati-Cleveland rivalry, it features two franchises that actually have done their fair share of winning in this century.
The first time a Philadelphia NFL team played a Pittsburgh NFL team was in 1933. Back then, the latter was known as the Pittsburgh Pirates. Original, huh? Even then, Pittsburgh's team was owned by the Rooney family (as it is now), but they only became the "Steelers" in 1940. Every year between then and the 1967 season, the Steelers and Eagles resided in the same division and played each other twice a season, regardless of how many games were on the schedule (by 1967, it was 14 and stayed that way until 1978, when the current 16-game season was adopted).
Both Pennsylvania teams were tried and true NFL "originals", but once the NFL-AFL merger happened prior to the 1970 season, the Eagles-Steelers rivalry took a massive hit. Pittsburgh was moved into the AFC's Central Division along with the Cleveland Browns to join the …read more
Source:: Sportsnet.ca
(Visited 1 times, 1 visits today)