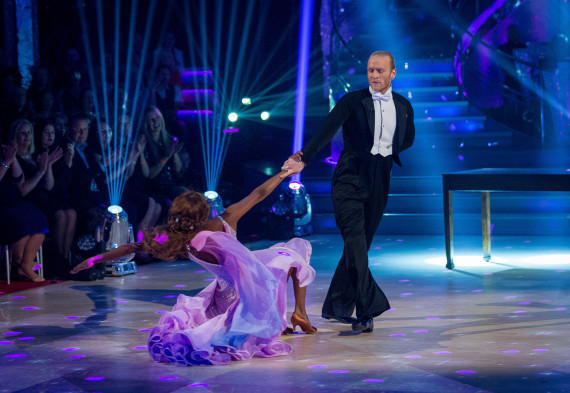 Wow, this Strictly business is a crazy, full-on rollercoaster! The initial training, meeting your partner, learning to waltz, bust out a jive and scraping through a paso doble. Three weeks into the competition and I can confirm, Strictly Come Dancing is not for the faint hearted – well, not if you have a dance partner like Oti anyway! She is amazing to work with but her work ethic, and energy, has meant the past few weeks have been the most tiring of my life.
That aside, I'm loving the experience. It's a challenge and I'm looking forward to seeing what I can achieve, and how far I can go in the competition. If I can make it past week six I'll be very happy, anything after that is a bonus in my mind.
Having fun is key for me, I want to ensure that I enjoy learning these new skills, meeting new people, and understanding the very, very different world of Saturday night television. I'm throwing myself into any and every opportunity and can't be enjoying myself any more.
I'm trying to make sure I keep my routine as normal as possible, and fit in my other commitments around my dance training. For example, I attended the launch of the Gym Group's 100th gym in Feltham, took part in a HIIT workout, then went to meet Oti for two hours of training, with my final stop being a photo shoot with Good Housekeeping in Fulham. I got home at midnight, after which I was up again in the morning for another training session. It's full-on but exciting.
A lot of people are asking me to compare my athletics training to my dance training. They are very different things. The nerves for example, I stand on the start line of the Paralympics 100m …read more
Source:: The Huffington Post – UK Entertainment
(Visited 1 times, 1 visits today)