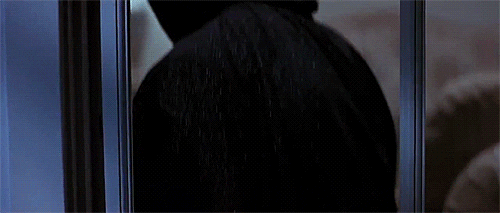 If you're an avid fan of Halloween, then you know watching horror movies throughout October is a definite must. But with so many different types of horror films out there, how do you choose the best one to watch?
The most logical thing to do is to choose one based on your mood. So to help us narrow down the best films of the genre, we asked Canadian horror film director Tricia Lee for her advice.
Day 1 of #shortfilm #Affectionfilm. Hanging out in condo hallways with @iamstephsong
A post shared by Tricia Lee (@tricialeedirector) on Sep 16, 2017 at 3:53pm PDT
Tricia Lee (right) with actress Steph Song.
The Toronto native is the director of three award-winning horror films. Her most recent feature, "Blood Hunters," had its world premiere at Horror Channel's Frightfest in London, U.K. last year and won Audience Choice Best Feature at Fright Night Film Fest.
I grew into horror as opposed to growing up with horror.
Although Lee has found success with horror films, she wasn't always a fan. "I grew into horror as opposed to growing up with horror," she told HuffPost Canada via email. "After 'Carrie' and 'The Exorcist,' I shied away from it. But when I made my first feature 'Clean Break' in 2011 and did some research, I found a lot of genre films that were up my alley."
Since then, Lee has come to appreciate all that horror has to offer. "I enjoy working in elevated genre because I get to hold a microscope up to humanity, create new worlds, and explore how humans react to extraordinary circumstances," she said of her films.
"While my stories might seem larger than life, the over-the-top genre conventions allow us to explore real world issues in a fun way and discover deeply emotional situations that our audience …read more
Source:: The Huffington Post – Canada Travel
(Visited 1 times, 1 visits today)