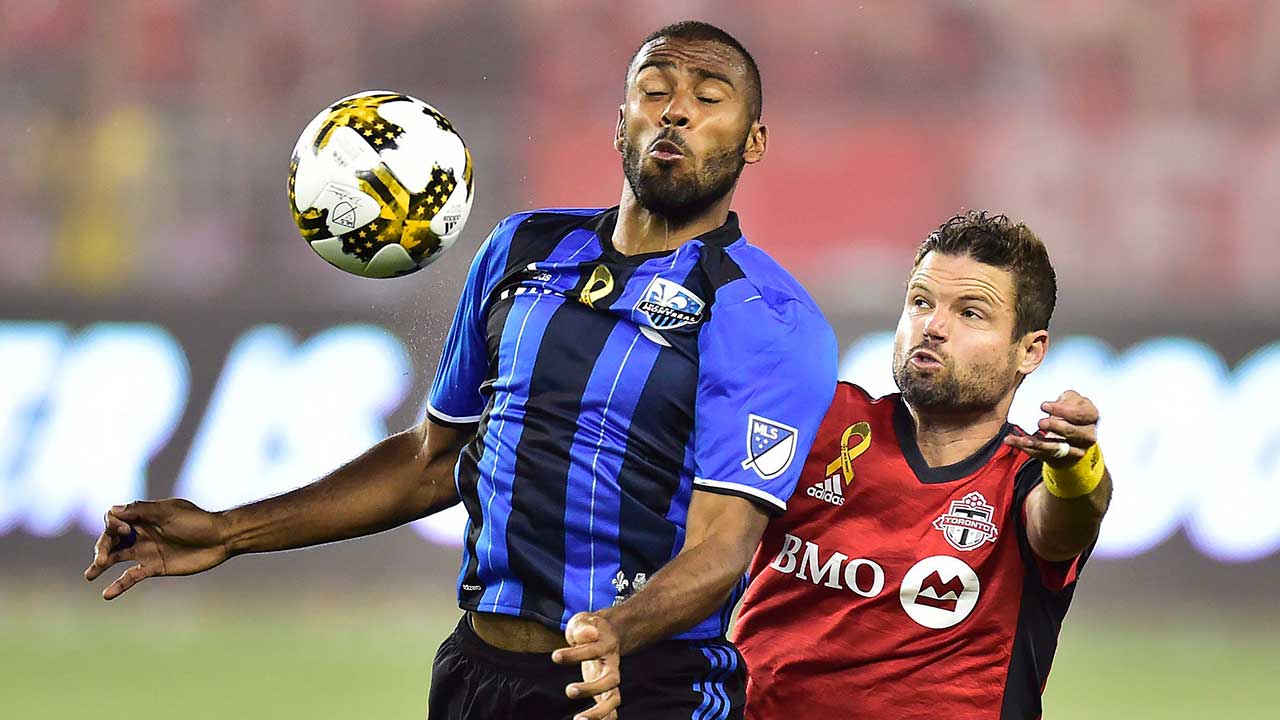 TORONTO – You have to think it's going to be a humbling experience for the Montreal Impact when they visit BMO Field this weekend.
Toronto FC will celebrate finishing first place in the MLS regular season by hoisting the Supporters' Shield trophy prior to kickoff of Sunday's contest against Montreal.
It's bad enough that the Impact will be forced to bear witness to their bitter rivals officially receiving the trophy. But their pain will no doubt be compounded by the fact that while Toronto enters the playoffs as the favourite to win MLS Cup, Montreal will watch from home after being eliminated from post-season contention last week.
Toronto coach Greg Vanney takes no joy in Montreal's misery, though. In fact, he has a lot of time for the Impact, and thinks they'd be in the playoff picture if they weren't in the Eastern Conference.
"I honestly believe that if they were in the Western Conference they would be very much in a playoff position, and probably very high up the table. The East has been a very, very difficult conference this year with a lot of teams who have a very clear understanding of themselves and who they are, and a very clear vision. You have to be on top of your game to win [matches] in the East. That's been evident this year," Vanney offered.
The Impact currently sit seventh in the Eastern Conference with 39 points, one spot and seven points behind the New York Red Bulls who hold down the final playoff position in the East. Their 39 points would put them ninth in the West, and four points out of the playoffs. But they'd also have a much easier schedule, as the top four teams in the league – Toronto, New York City …read more
Source:: Sportsnet.ca
(Visited 1 times, 1 visits today)