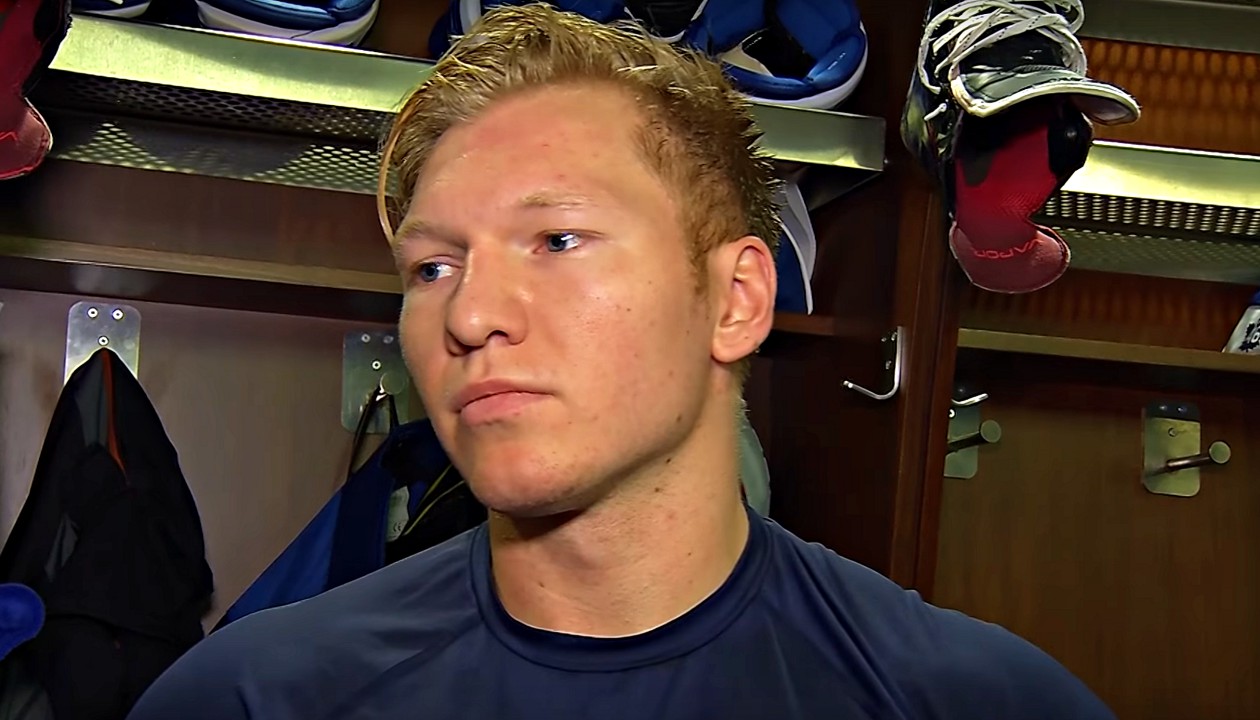 A quick mix of the things we gleaned from the week of hockey, serious and less so, and rolling four lines deep.
1. Andreas Borgman describes his new head coach, Mike Babcock, as a straight-up guy.
"He always says what he thinks. I think he's fair," says the Toronto Maple Leafs rookie defenceman.
"He wants me to play as a do—hard. Go out and hit people. The right things."
Go out and hit people.
First, in pre-season, it was Ottawa's Mike Blunden in open ice.
Then Borgman shouldered Evan Rodrigues something filthy.
On Monday against Chicago, it was rookie Alex DeBrincat falling into the crosshairs of the Swedish brickhouse. With the puck already skirting five yards away at the moment of contact, Borgman drew an interference penalty along with thousands of gif retweets for this demolition:
if ( "1" == true && 'undefined' !== typeof window.getIndexAds ) {
var so = {preroll:{1:{1:{siteID:191888},2:{siteID:191889}}}};
adServerUrl = window.getIndexAds( 'http://pubads.g.doubleclick.net/gampad/ads?sz=640×360&iu=%2F7326%2Frogers.broadcast%2FSportsNet.Sportsnet%2FVideo&ciu_szs=300×250&impl=s&gdfp_req=1&env=vp&output=vast&unviewed_position_start=1&ad_rule=1&vid=5607379081001&cmsid=384', so, permalink);
} else {
adServerUrl = "http://pubads.g.doubleclick.net/gampad/ads?sz=640×360&iu=%2F7326%2Frogers.broadcast%2FSportsNet.Sportsnet%2FVideo&ciu_szs=300×250&impl=s&gdfp_req=1&env=vp&output=vast&unviewed_position_start=1&ad_rule=1&vid=5607379081001&cmsid=384";
}
$el.after( unescape("%3Cscript src="" + (document.location.protocol == "https:" ? "https://sb" : "http://b") + ".scorecardresearch.com/beacon.js" %3E%3C/script%3E") );
$( document ).one( 'ready', function() {
$( "#video_container-721447" ).SNPlayer( {
bc_account_id: "1704050871",
…read more
Source:: Sportsnet.ca
(Visited 1 times, 1 visits today)