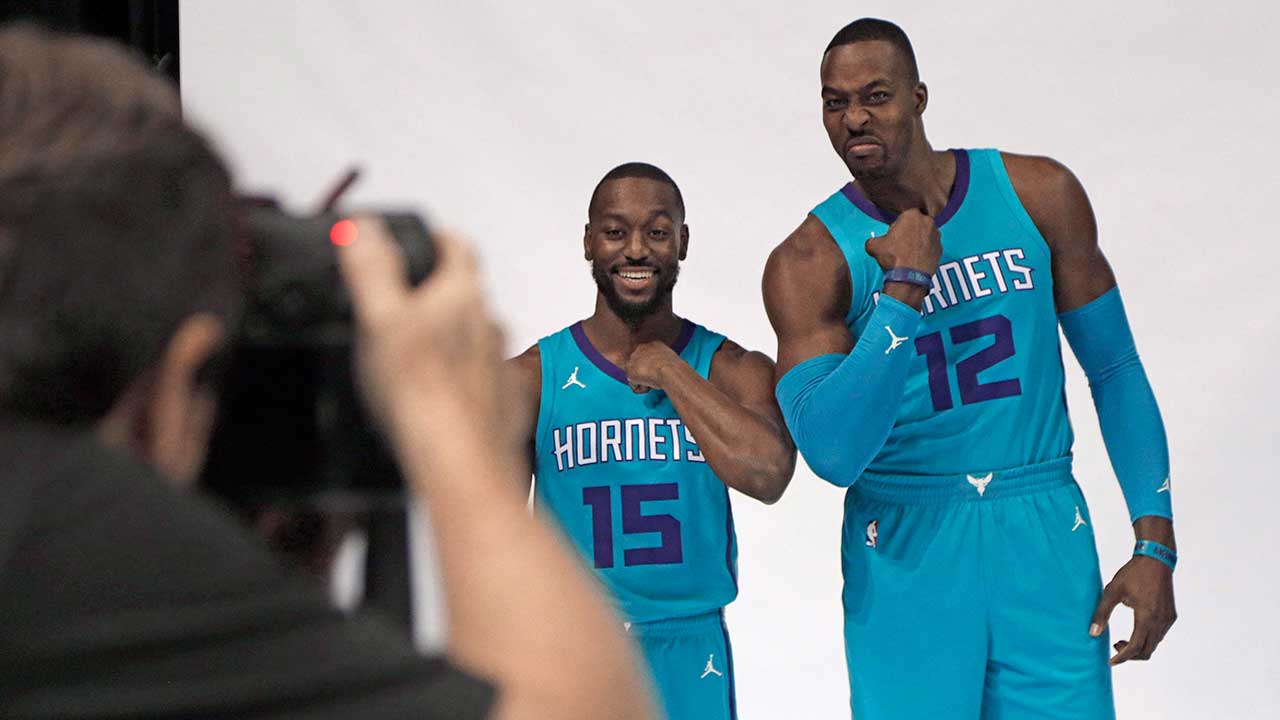 GM: Rich Cho
Head coach: Steve Clifford
2016-17 record: 36-46 (11th in the Eastern Conference)
2016-17 result: Didn't make the playoffs
Key departures: Marco Belinelli, Miles Plumlee
Key acquisitions: Dwight Howard, Michael Carter-Williams, Malik Monk
The Charlotte Hornets fell out of the playoff picture in 2016-17 and now it looks like they're relying on Dwight Howard to bring them back.
The fact that Howard has never gone through an NBA season without averaging a double-double and a block is absurd. Now with the support of Michael Jordan and Steve Clifford, who was his assistant coach in Orlando, he'll try to put those numbers to good use on his third team in three years.
In order to acquire the former eight-time all-star, the Hornets traded away Miles Plumlee and arguably their best shooter in Marco Belinelli, while taking on a slightly better second-round pick in the 2017 draft. While the value of the trade will depend on Howard's production, the Hornets didn't make any moves this off-season to complement their leader, and lone all-star, in Kemba Walker.
The six-foot point guard had another career year in 2016-17, averaging 23.2 points on 39.9 per cent shooting from beyond the three-point line. Heading into this season, the Hornets will need Walker to put on another Herculean effort. There will be no extra driving lanes, with Marvin Williams being their best three-point shooter in their starting five, asides from Walker, hitting 35 per cent of his attempts in 2016-17.
It's a disappointing reality after going all in on players like Nicolas Batum, who's out six to eight weeks with an elbow injury, and Williams in the 2016 off-season, investing a combined $174.5 million over the course of the next five seasons towards the two.
Their lottery pick in Malik Monk, who was drafted …read more
Source:: Sportsnet.ca
(Visited 1 times, 1 visits today)