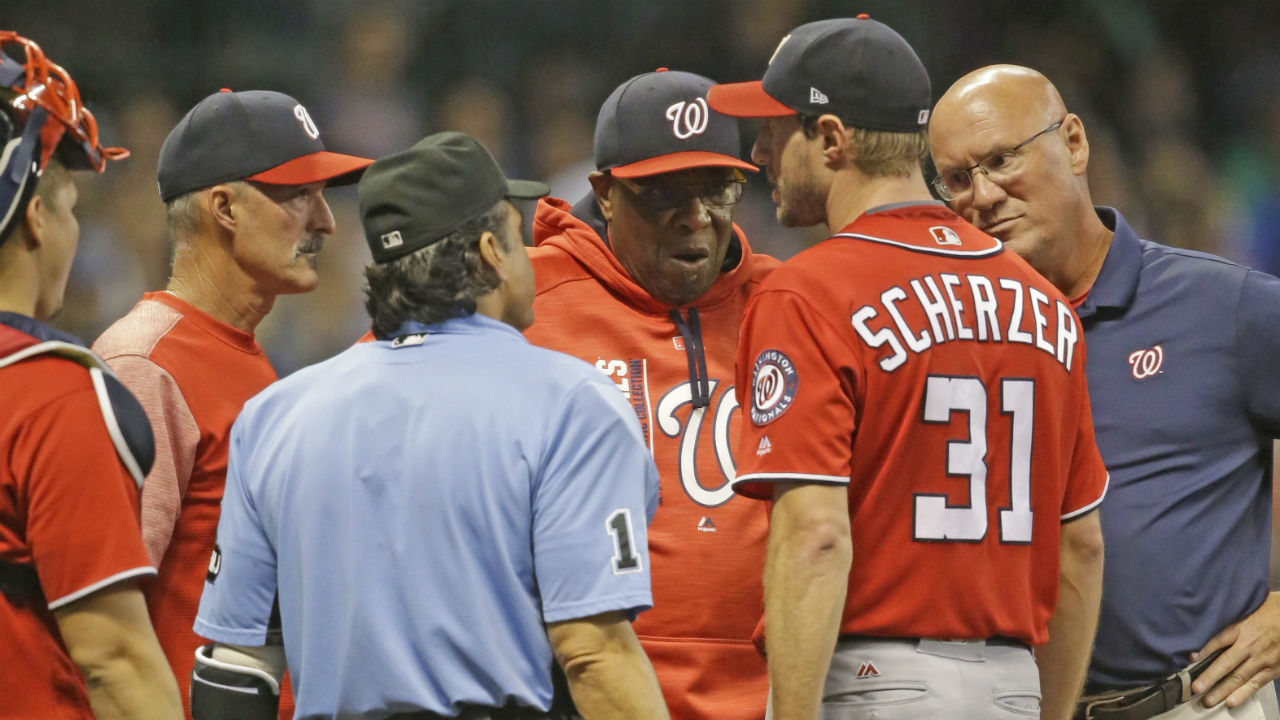 WASHINGTON — This is nothing new for the Washington Nationals: enjoy the euphoria of an NL East title, then the disappointment of a Division Series exit — usually with a narrow Game 5 loss, usually at home.
So once again, this time by virtue of a wild 9-8 defeat in the deciding game against the visiting Chicago Cubs, the Nationals head into the off-season knowing they've still never won a playoff series. As always, there are important questions to ask and answer, the biggest being whether manager Dusty Baker will be back.
"That decision is made from up top," 2015 NL MVP Bryce Harper said when asked about Baker in the wee hours of Friday. "I don't want to comment on that, really."
Harper himself only is under Washington's control for one more year and can become a free agent after the 2018 season, which will undoubtedly be a major topic of serious conversation and speculation from now until either the Nationals sign him or he heads to the open market.
But more likely to get resolved, one way or the other, in the near term is Baker's situation. His contract expires at the conclusion of this season, his second in Washington and 22nd as a skipper in the big leagues.
Dating to spring training, he has made clear his desire for a new deal, but the Nationals refused to negotiate at all until season's end.
"We're both confident that he'll be back with us," general manager Mike Rizzo said before the NLDS against the Cubs began, "but we haven't had any conversations about it."
Baker's teams in Washington have won …read more
Source:: Sportsnet.ca
(Visited 1 times, 1 visits today)