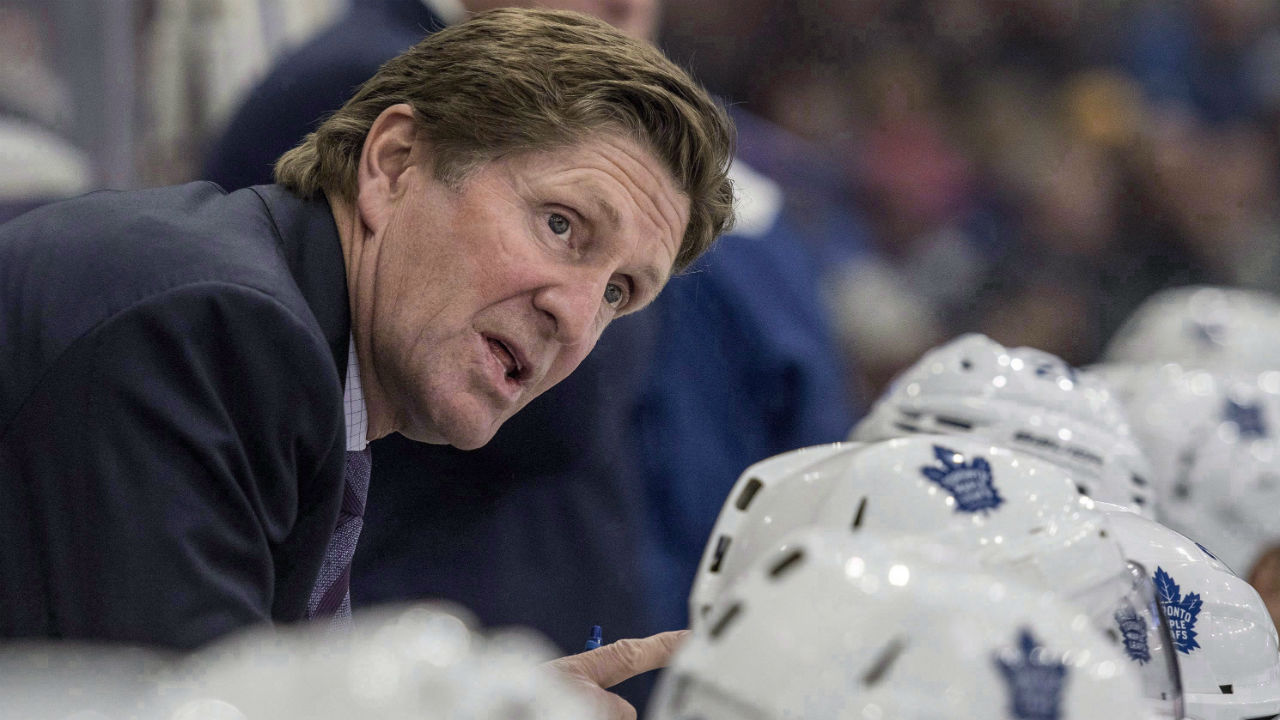 TORONTO – Mike Babcock is waiting for the right moment to wear his lucky McGill tie behind the Toronto Maple Leafs bench.
You might think Saturday's visit to the Bell Centre would present a perfect opportunity to break it out for the first time since coming to Toronto – what, with the Leafs having lost 14 straight games to the Montreal Canadiens. But those aren't big enough stakes for the cerebral head coach.
"I wore it in two Olympics and one World Cup," he said. "When we ever get a big game around here I might bring it out. But we've got a lot of work to do to get in a big game."
Babcock, however, won't let this trip to Montreal pass without a nod to his alma matter. He's scheduled to drop the puck at McConnell Arena before Friday's homecoming game against Concordia.
Toronto Maple Leafs coach Mike Babcock, a @mcgillu @hockeyredmen grad, will perform ceremonial faceoff at ConU-McGill Homecoming, Fri Oct 12 pic.twitter.com/t7LKviUnQc
— McGill Athletics (@McGillAthletics) October 12, 2017
Hockey's highest-paid coach will never be accused of forgetting where he came from.
A graduate of McGill's physical education program in 1986, and former captain of the Redmen hockey team, Babcock has made frequent visits to campus in the years since. He was awarded an honourary doctorate of laws by the university in 2013.
To hear him tell it today, he might never have become a Stanley Cup champion or coached Team Canada to two Olympic gold medals, were it not for the years spent at McGill. He arrived there at age 20 as an average student and discovered the focus that has propelled him to incredible professional heights.
"When I went there I was just a guy going to play hockey and I didn't know …read more
Source:: Sportsnet.ca
(Visited 1 times, 1 visits today)