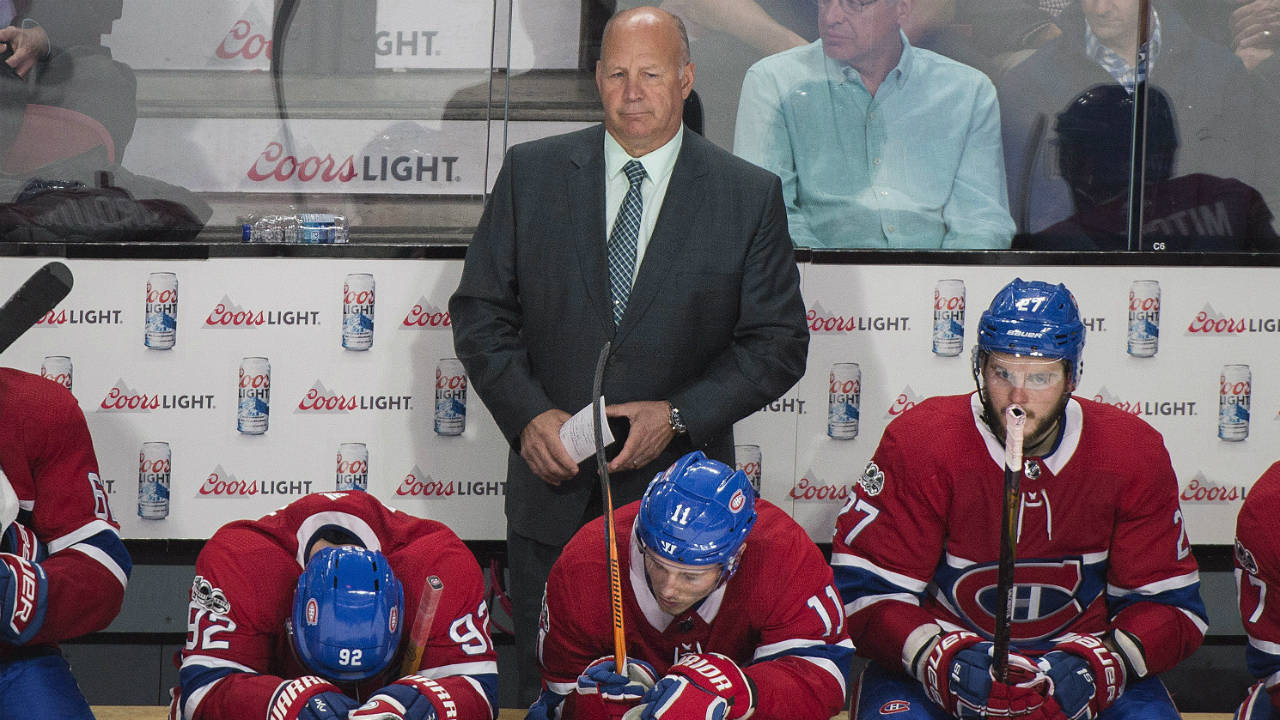 BROSSARD, Que. — "You don't need any help getting up for these games," says Montreal Canadiens forward Andrew Shaw as he's cooling down from a rigorous practice at the team's south shore training facility.
The two-time Stanley Cup winner is no stranger to playing in the spotlight, and he's no stranger to the Canadiens-Toronto Maple Leafs rivalry playing out on Hockey Night in Canada, either.
From his early days watching the teams play each other from home in Belleville, Ont., through his playing days in Montreal over the past season and a bit, Shaw's been exposed to the modern-day chapter of the rivalry. He's aware of which way the ice has tilted recently—Montreal has won its past 14 games against Toronto, 10 of them in regulation—and he also knows these aren't the Leafs of his childhood.
They're not even the Leafs of last year, who shocked the hockey world by advancing to the Stanley Cup Playoffs and holding their own against one of the Presidents' Trophy-winning Washington Capitals.
The boys in blue and white come to town as the most offensively prolific team in the NHL; a four-line wrecking crew that's become accustomed to cranking up the excitement level (sometimes to coach Mike Babcock's chagrin, as it was during a humbling 6-3 loss to the New Jersey Devils on Wednesday). Led by 20-year-old, 40-goal man Auston Matthews and coach Babcock, who is widely considered to be the best in the game, they are a force to be reckoned with.
"They're extremely skilled," says Shaw. The statement is his abbreviated version of what Canadiens coach Claude Julien said about the Leafs this past Tuesday after Montreal lost 3-1 to the Chicago Blackhawks, who had lost 4-3 to the Leafs a night earlier after blowing a …read more
Source:: Sportsnet.ca
(Visited 1 times, 1 visits today)