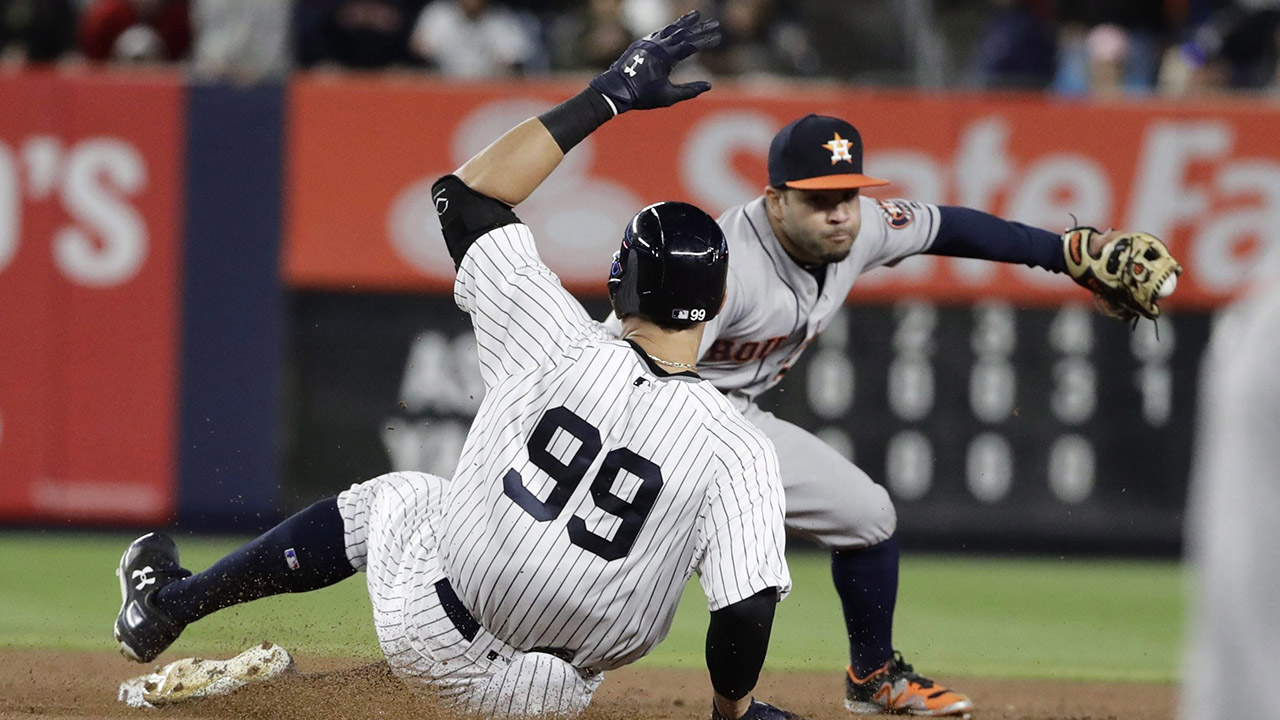 Plenty has changed on the respective Houston Astros and New York Yankees rosters since their 2015 meeting in the American League wild-card game.
The Astros, who were victorious in that affair, are now a more mature team following the addition of several impactful veterans. Conversely, the Yankees are vastly younger, having traded or let go of some older players.
The 2017 AL Championship Series offers a rematch of the two clubs, only with higher stakes: The winner books a trip to the World Series.
Here's an outlook of the series …
SCHEDULE
Game 1 (in Houston)
Friday, Oct. 13 — 8 PM ET
Masahiro Tanaka vs. Dallas Keuchel
Game 2 (in Houston)
Saturday, Oct. 14 — 4 p.m. ET
Luis Severino vs. Justin Verlander
Game 3 (in New York)
Monday, Oct. 16 — 8 p.m. ET
TBD vs. CC Sabathia
Game 4 (in New York)
Tuesday, Oct. 17 — TBD
TBD vs. Sonny Gray
*Game 5 (in New York)
Wednesday, Oct. 18 — TBD
TBD vs. TBD
*Game 6 (in Houston)
Friday, Oct. 20 — TBD
TBD vs. TBD
*Game 7 (in Houston)
Saturday, Oct. 21 — TBD
TBD vs. TBD
* If necessary
HOW ASTROS CAN WIN
The Astros, who boasted MLB's most potent offence in 2017, looked strong in four division series games against the Red Sox, posting a .974 OPS. Maximizing its production early in games will be key, because New York's nuclear bullpen casts a dark shadow. The battles between those groups promise to be fascinating. Houston's offence struck out just 17.3 per cent this season, the lowest in the game. Meanwhile, Yankees relievers whiffed more batters than any other bullpen in baseball (29.1 per cent). Something's gotta give.
Houston's relief corps is not as deep and talented as New York's, so the club will need more from its starting pitchers. Justin Verlander and Dallas Keuchel, who has a track …read more
Source:: Sportsnet.ca
(Visited 1 times, 1 visits today)