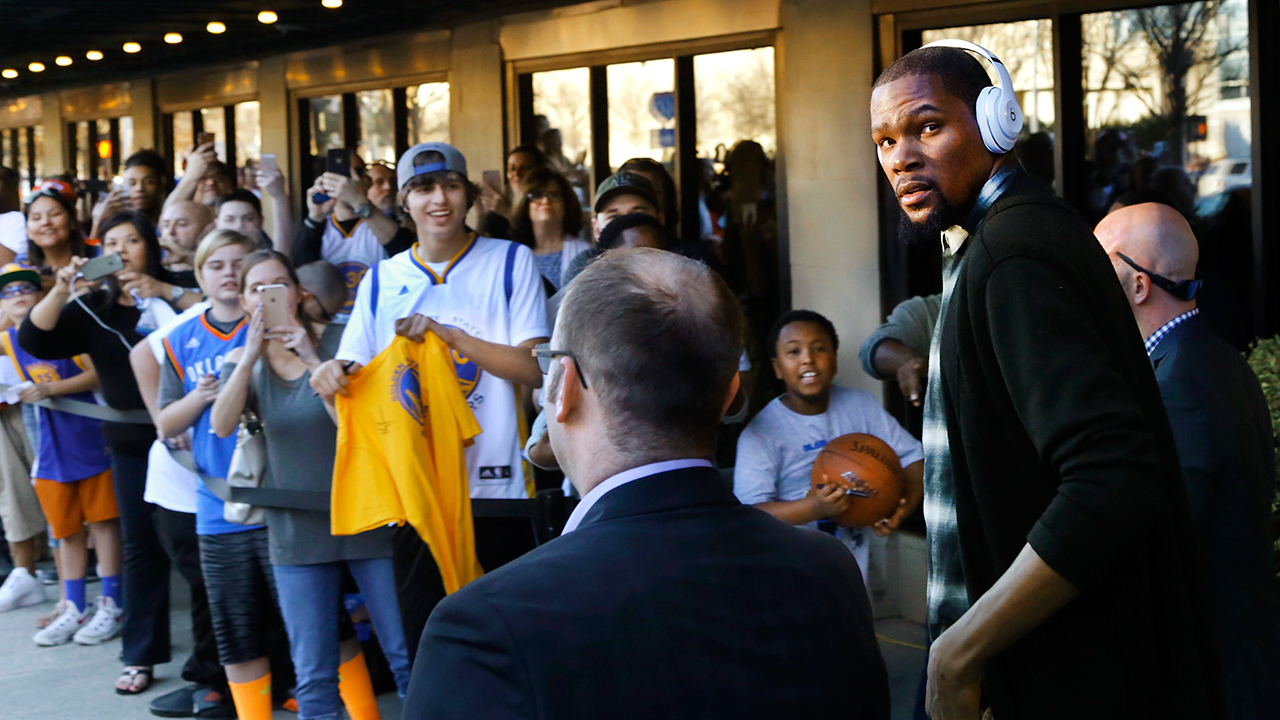 One thing we know is this NBA season will bring fire, both on and off the court. This summer was a great example of not only jaw-dropping transactions and rumours but players using emoji's with little discretion on social media. Using this past summer's social activity as the gauge, here is a prediction of the players to watch— or in this case, follow— on social media throughout the 2017-2018 season.
JOEL EMBIID
There is no better social media user in sports than Mr. Trust The Process himself— and not just because he's openly courted Rihanna in front of the whole world. Most recently he opened trolled Kevin Durant when his social media usage was not as a savvy as Embiid's. The 76ers centre sent a tweet to the fake account Durant was caught using during the summer.
JOEL EMBIID IS BETTER THAN MJ EVER WAS @QuireSultan #FACTS #BurnerTwitter
— Joel Embiid (@JoelEmbiid) September 18, 2017
Embiid is not above reproach as he often takes shots at himself and his inability to stay healthy.
My Durability rating must've not allowed my 2k rating to be at least 95!!!! Gotta work on that #TheProcess
— Joel Embiid (@JoelEmbiid) July 18, 2017
We in the media are immune as he's happy to point out broadcasting mistakes.
According to whatever network this is,I've NEVER played a game in my life.Nerlens neither.I guess I can be a freaking ROOKIE next year again pic.twitter.com/nhoMt9cxtQ
— Joel Embiid (@JoelEmbiid) July 9, 2017
Something to watch is an East coast vs. West coast twitter battle as Embiid has taken subliminal shots a Lonzo Ball.
Please dunk on him so hard that his daddy runs on the …read more
Source:: Sportsnet.ca
(Visited 1 times, 1 visits today)