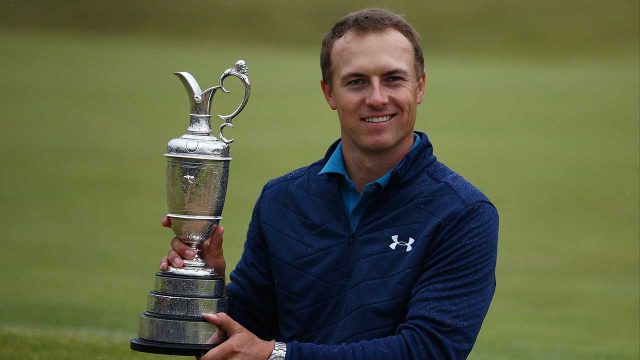 CHARLOTTE, N.C. — Kevin Kisner survived a calamitous finish at the PGA Championship thanks to a good bounce off a bridge that allowed him to escape with a bogey and take a one-shot lead into the final round at Quail Hollow.
Kisner already gave up a two-shot lead with a shot into the water on the 16th hole. He nearly did it again on the 18th until the ball hit the concrete bridge, sailed high in the air and disappeared in thick grass on the hill above a creek. He did well to chop that out onto the green and two-putt from 45 feet for a 1-over 72.
He wasn't alone in his struggles at the end of a long day of oppressive heat.
Chris Stroud, the last player to qualify for the PGA Championship with a playoff victory last week in Nevada, three-putted for bogey on his final two holes for a 71 and will play in the final group with Kisner. Also one shot behind was Hideki Matsuyama, who had a 73.
Jason Day was right there with them until a peculiar decision likely cost him a reasonable chance. Stuck behind a tree right of the 18th fairway, Day chose not to pitch out to the fairway and tried hooking it around the tree and the gallery to the right. The club clanged off the pine and the ball went into the bushes. He took a penalty drop, found the rough, came up short of the green and ended with a quadruple-bogey 8 for a 77.
Day was seven shots behind.
Rickie Fowler got within three shots of the lead until a three-putt bogey on the 16th hole, a tee …read more
Source:: Sportsnet.ca