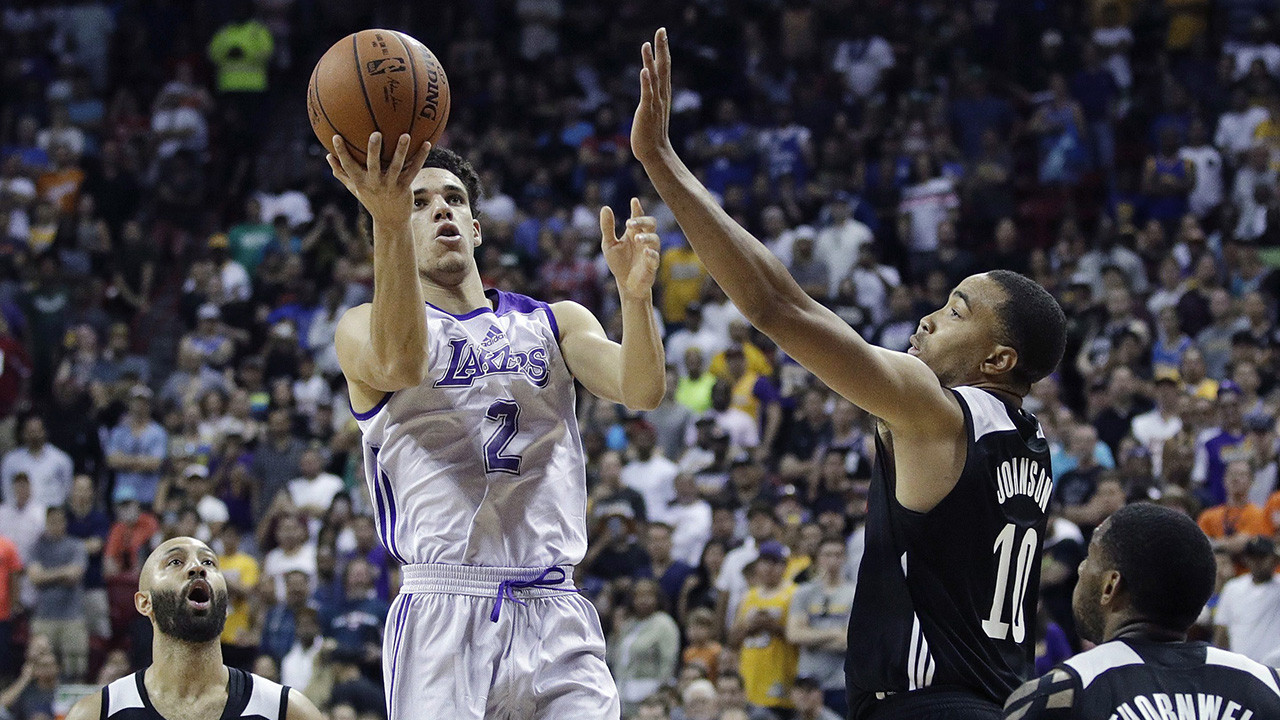 Say what you will about his dad but it at least looks like Lonzo Ball was taught to be a good teammate – just maybe a tad overzealous, however.
Los Angeles Lakers rookie came to teammate Brandon Ingram's defence over, of all things, a video game.
On Friday, Atlanta Hawks rookie John Collins tweeted out a screenshot of him in the upcoming NBA 2K18 with what his rating will be. The image shows one of him about to posterize Ingram with a big dunk.
@Ronnie2K #NBA2K18 #NBA2K #NBA2KFIRSTLOOK pic.twitter.com/9yiHHAgyAO
— John Collins (@jcollins20_) August 11, 2017
Ball didn't take too kindly to the image and quote-tweeted a threat to the makers of the game, saying if they don't delete the image they will "lose a customer."
2k you got 24 hours to change this pic before you lose a customer https://t.co/GVtj0MrzEQ
— Lonzo Ball (@ZO2_) August 12, 2017
The warning Ball made was likely not just alluding to him not buying the game, either, as before Collins tweeted out that screenshot, the official NBA 2K18 account announced a partnership between Ball's father's apparel company, Big Baller Brand, that will see his signature shoe, the ZO2, appear in the game.
We're excited to announce the @bigballerbrand shoes will debut in #NBA2K18 & be laced up on @ZO2_ at NBA Season Tip-Off! pic.twitter.com/X4NcMS1aNH
— NBA 2K 2K18 (@NBA2K) August 11, 2017
The growing Ball-2K beef would all be resolved minutes after Ball's threat, however, when NBA 2K18 community manager Chris Manning then tweeted out a response to Ball of Ingram putting Collins on a poster with his rating in the game and Ball cooling down afterwards.
Source:: Sportsnet.ca