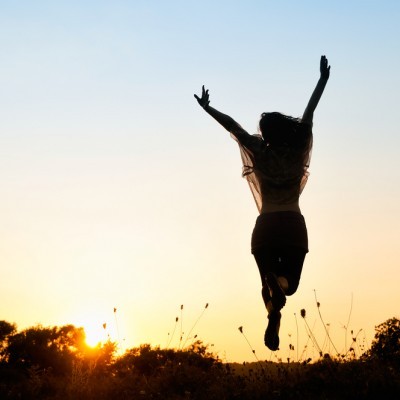 Permitted usage rights for image
Many people see positivity as a genetic trait – something they are either born with, or not. In the same way that we might talk about our eye colour or height, many of us will describe ourselves as naturally optimistic or pessimistic. However, your brain can change! In the same way that we can train our brains to appreciate healthy food, we can train ourselves to have a more positive outlook on life.
When you find yourself thinking those negative thoughts about yourself, your circumstances, or even about others, STOP! Instead, force yourself to think of three positive things instead – there will always be something. If you persevere with looking for the good, instead of the bad, it will become a habit. It's well worth the effort – the benefits of being more optimistic are now being recognised in numerous studies…
Improved heart health
According to a new study from the University of Illinois, having a positive outlook on life could provide you with better heart health. The study of more than 5,100 adults, found that those people who were most optimistic, were twice as likely to be in ideal cardiovascular health, compared with their pessimistic counterparts, with significantly better blood sugar and cholesterol levels. Not only this, but the optimists were also more likely to be physically active and have healthier BMIs.
More likely to succeed
You might think that succeeding would lead you to feeling happier, but in actual fact, it works the other way round. Studies show that positivity and a happier outlook will increase your chances of success. For example, did you know that ¾ of our success at work is linked to our optimism and how well we manage and deal with stress, rather than our IQ? And being positive could help you to …read more
Source:: The Huffington Post – UK Lifestyle